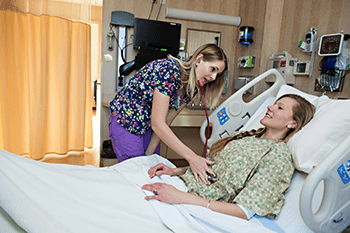 An Honor or Memorial Gift to the St. Luke's Wood River Foundation is a meaningful way to honor someone special in your life, celebrate an important occasion, remember a loved one, or recognize the exceptional efforts of a St. Luke's caregiver. Your gift will have a lasting impact through the support of innovative programs and services that improve health care experiences in our community.
The family or person being honored will be notified of your thoughtfulness through a personalized note from the Foundation. The gift amount will not be disclosed.
For more information about making a Tribute or Memorial Gift, please call Vicki Aberbach at (208) 727-8447, or make your gift online.
DONATE ONLINE
Gifts may be mailed to:
St. Luke's Wood River Foundation
P.O. Box 7005 Ketchum, ID 83340
Please include the following information with your gift:
Name of individual(s) being remembered/honored
Type of gift (memorial or honor)
Name/mailing address of person to be notified of gift
Any special comments or instructions