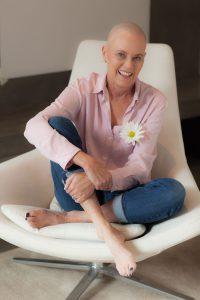 Paying it forward – Gretchen Palmer Patient Assistance Fund
"My wife, Gretchen Palmer, the mother of our children and my partner for 39 years, was someone very, very special. And I mean, "Saintly Special". Her heart and spirit were open and pure. Gretchen was respected and loved by all, in Sun Valley and beyond. She is missed by all. She was tough as nails and would like nothing better than to pay it forward," said Terry Palmer.
The Palmer Family is honored to establish the Gretchen Palmer Patient Assistance Fund in the St. Luke's Wood River Foundation to assist patients in need. "Cancer is a terrible disease. Any, and all help we can provide to cancer patients and their families, is exactly what Gretchen would want. We, as a family, know that Gretchen is looking down upon us, and hoping that we can help other families in need," said Terry.
The Gretchen Palmer Patient Assistance Fund will support Wood River Valley patients fighting cancer and other serious illnesses. Many patients experience financial challenges while receiving the medical care they need.  Even with health insurance, most people will have numerous out-of-pocket costs. Gretchen's Fund will assist patients and their immediate families with expenses such as transportation, lodging, utilities, groceries, medications, medical supplies, and other items deemed necessary. The assistance provided by the Gretchen Palmer Patient Assistance Fund will help ease the stress of patients and families facing medical challenges and give them the ability to focus on their health and well-being.
"Our family is proud to launch the Gretchen Palmer Patient Assistance Fund as our way to pay it forward. We have been privileged to receive similar support from many friends, from all walks of life and understand the impact that it can have. We appreciate any and all the support needed to make 'Gretchen's Fund' a meaningful contribution to relieve some of the burden that cancer patients and families may face," said Terry.
DONATE ONLINE
Gifts may be mailed to:
St. Luke's Wood River Foundation
P.O. Box 7005 Ketchum, ID 83340
Please include the following information with your gift:
Name of individual(s) being remembered/honored
Type of gift (memorial or honor)
Name/mailing address of person to be notified of gift
Any special comments or instructions