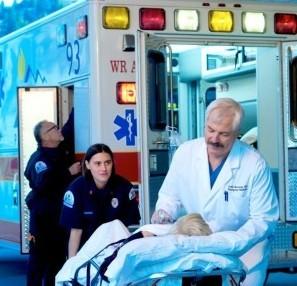 The Spirit of Generosity
The St. Luke's Wood River Foundation has a singular commitment to achieving excellence in health care for the community of the greater Wood River region. By securing enduring philanthropic support, the Foundation works to advance innovative programs and services that fundamentally improve the health care experiences of those served by the St. Luke's Wood River Medical Center.
The Foundation aims to embody the remarkable spirit of generosity implicit in the Wood River Valley. Through gifts big and small, those targeted to specific programs or those intended for the long term sustainability of services, the St. Luke's Wood River Foundation seeks to not only provide a level of health care services exceeding that which is expected of communities our size, but, in fact, to be the finest community hospital in America.
We believe that philanthropic gifts are an investment in our community. The Foundation's efforts are harnessed so that your investment ultimately serves to strengthen the health and well being of our community.