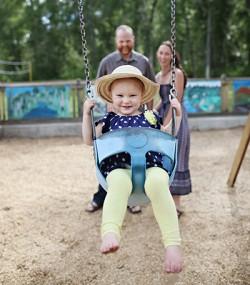 Giving Changes Lives
At the St. Luke's Wood River Foundation, we think of philanthropic giving as an investment in our community. Gifts to the Foundation have real and profound effects on people living here. Every day, patients receive care and services they wouldn't ordinarily have, healthcare professionals get timely advanced training previously unavailable, and new technology is brought online where there may have been none.
Always at the center of the exceptional health care in the Wood River Valley is generosity. This legacy of giving began when St. Luke's Wood River Medical Center was built and equipped largely through the generosity of donors who envisioned world-class health care in the Wood River Valley. The tradition continues today as we add exciting new capabilities in mental health, pediatric services, and emergency care. If there is one maxim we've learned to live by, it is that giving changes lives. To truly appreciate what we mean by this, we encourage you to read about the impact of your generosity.